2021"看中国·外国青年影像计划"上海行
2021 Looking China·Youth Film Project·Shanghai
外国青年导演及中方志愿者
Foreign director candidates and Chinese volunteers
招募开启
新的一年,新的主题。
New year, new theme.
期待新的伙伴的加入。
Looking forward to new partners.
如果你想通过影像记录生活,
If you want to record your life through video,
如果你想感受中外文化的碰撞,
if you want to experience the collision of Chinese and foreign cultures,
欢迎参与看中国·上海行的活动,
welcome to Project Looking China·Shanghai,
用影像为自己留下
use images to create
一段有趣又具有挑战的回忆。
interesting and challenging memories for yourself.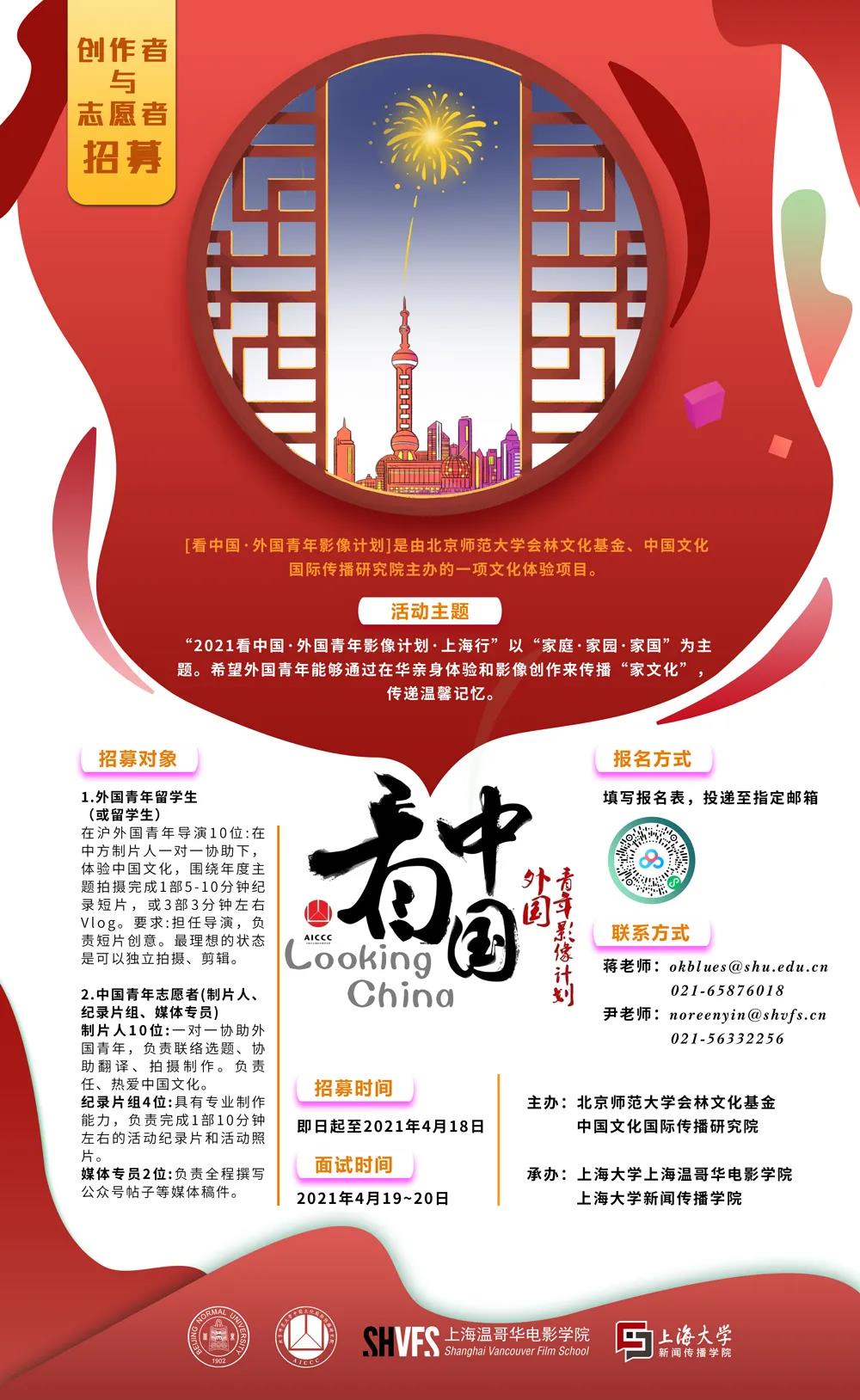 关于跨国友谊的盛会将席卷而来
"看中国·外国青年影像计划"由北京师范大学会林文化基金、中国文化国际传播研究院主办,旨在通过外国青年的独特视角,展现中国的质朴与繁华、古老与时尚,从而提升中国文化的国际影响力,加强中外青年之间的跨文化沟通、交流与合作。
Looking China Youth Film Project is hosted by Huilin Foundation and the AICCC of Beijing Normal University. The aim of the project is to reveal the simplicity and prosperity, antiquity and modernity of China from the unique perspective of foreign youth, and bring Chinese culture onto the global stage, fostering of cross-cultural communication and cooperation between the younger generation from China and abroad.
自2010年成立至今,"看中国"已走过十个年头,邀请来自83个国家的725名外国青年落地中国,在中方志愿者的一对一协助之下,完成记录短片712部,获得国际奖项120余项,构成中国故事海外传播的重要载体。
Since its inception in 2010, "Looking China" has been around for 10 years. 725 young people from 83 countries have been invited to China. With the one-to-one assistance of Chinese volunteers, 712 short documentary films have been made and more than 120 international awards .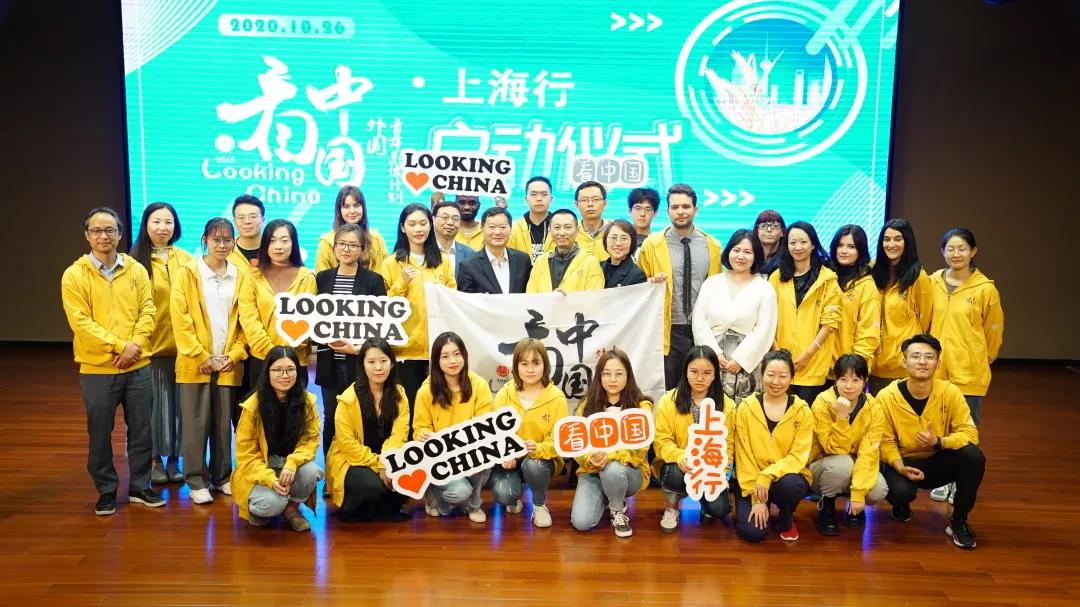 自启动以来,"外国青年看中国"项目已经历经10个春秋,走过北京、上海、重庆等多个省市,在全国各高校与社团之间掀起了与国际交流的文化浪潮。
Looking China Youth Film Project has completed it's 10th year, with the support of many provinces and cities like Beijing, Shanghai and Chongqing. The Project has accelerated cultural exploring between universities and organizations throughout China.
无数的外国青年在中方制片人的协助下,完成自己的纪录短片,参加了国内外展映,作品上线腾讯视频、YouTube和Facebook。
Numerous International youth have created documentary films assisted by Chinese producers. These films have screened all over the world and been uploaded and made available on Tencent Video, YouTube and Facebook.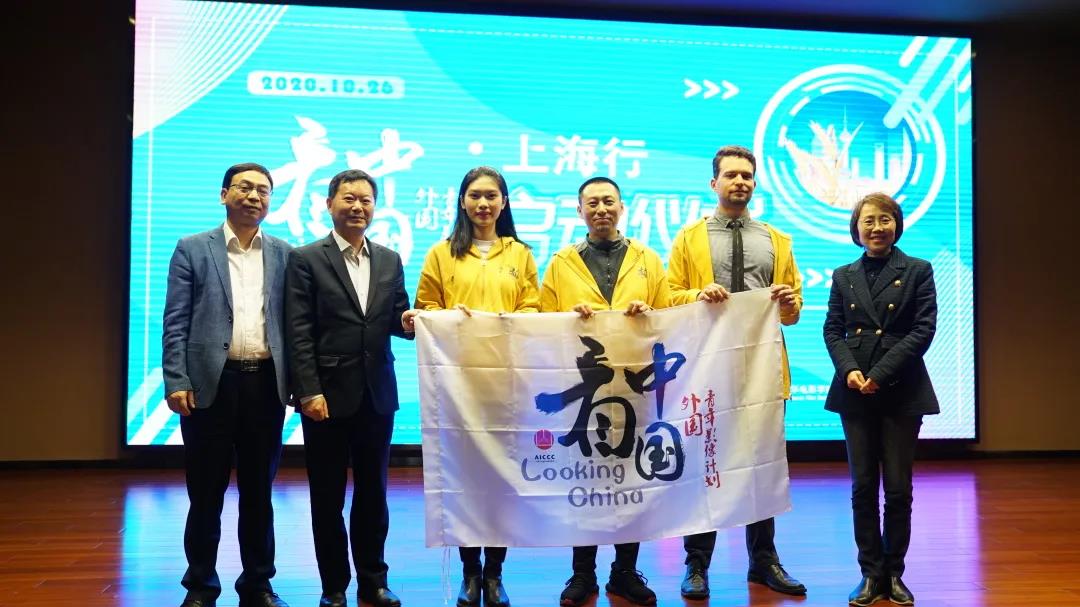 本次活动先后受到中华人民共和国国务院新闻办公室、人民日报、新华社、光明日报等国内外主流媒体的关注与报道,参与的学生作品未来也将持续受到各方关注,真正实现自己通过影像记录生活、改变微小世界的梦想!
This event has received attention and reports from mainstream media at home and abroad, including the Information Office of the State Council of the People's Republic of China, People's Daily, Xinhua News Agency, and Guangming Daily. Students who participate will also receive similar attention. It is a dream, where the world around you can be improved through the recording of daily life.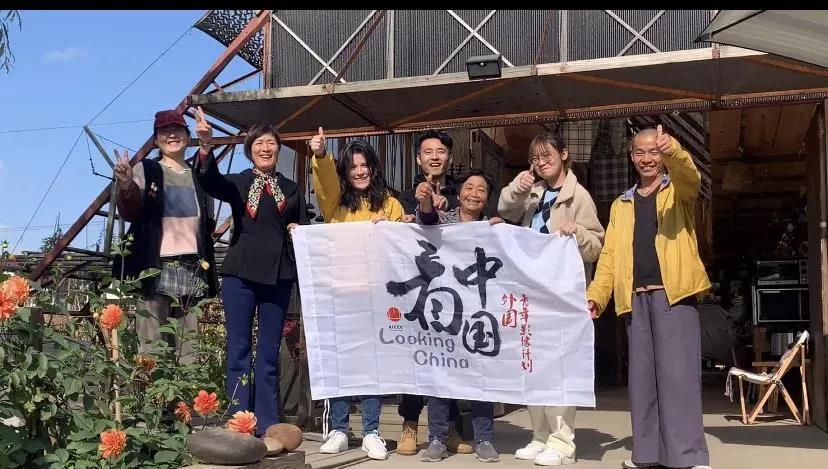 2020年,上海温哥华电影学院联合上海大学新闻传播学院共同承办了"看中国·外国青年影像计划·上海行",并于10月举办了隆重的短片展映。
In 2020, Shanghai Vancouver Film Academy, together with the school of Journalism and communication of Shanghai University, jointly organized the "Looking China·Youth Film Project·Shanghai", and held a grand short film exhibition in October.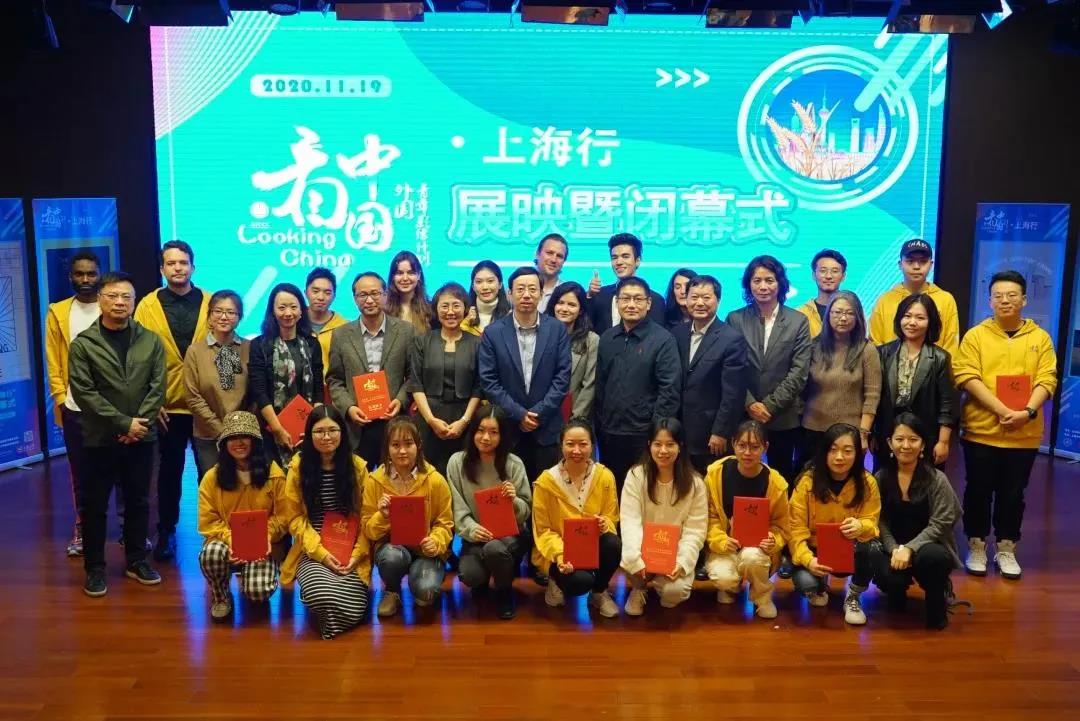 经过二十多天的潜心创作,来自美国、英国、乌兹别克斯坦、尼日利亚、巴西、墨西哥、西班牙、立陶宛、俄罗斯等国的十名外方青年导演,以"农事、农家、农人"和"后疫情时代"为主题,在中方志愿者的一对一协助之下,完成了十部精彩纷呈的纪录短片。
After more than 20 days of painstaking creation, ten foreign young directors from the United States, the United Kingdom, Uzbekistan, Nigeria, Brazil, Mexico, Spain, Lithuania, Russia and other countries, with the theme of "farming, farmers, farmers" and "post epidemic era", completed ten wonderful documentary films with the help of Chinese volunteers.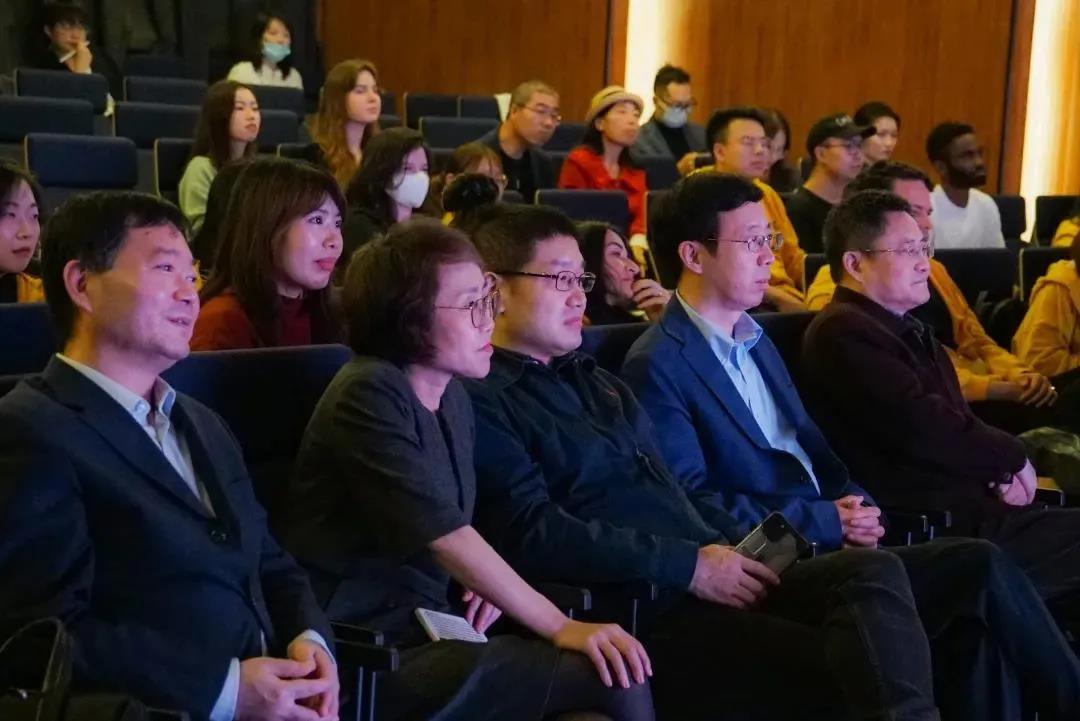 2020看中国·上海行的精彩记忆还未褪色,2021年看中国·上海行活动如约而来。"鸟飞反故乡兮,狐死必首丘",2021年"看中国"聚焦于中国的"家文化",通过外国青年在华亲身体验和影像创作来传播"家文化"。无论是"家庭"、"家园"、"家国",都寄托了中国人的大爱小爱,承载了人类最为朴实、美好的期待。
The wonderful memory of Looking China·Youth Film Project·Shanghai in 2020 has not faded, and the activities ofLooking China·Youth Film Project·Shanghai in 2021 come as scheduled. In 2021, "looking at China" focuses on China's "family culture", spreading "family culture" through foreign youth's personal experience and image creation in China. Whether it is "family", "home" or "nation", they all place great love and small love on the Chinese people and carry the most simple and beautiful expectations of mankind.
2021年3月,"看中国·外国青年影像计划"将启动2021年上海行,本次上海行由上海大学上海温哥华电影学院与上海大学新闻传播学院联合承办,启动招募外国青年导演与中方志愿者。
Looking China Youth Film Project Shanghai station is sponsored by Shanghai Vancouver Film School and the school of Shanghai Journalism and Communications, Shanghai University. International and Chinese Candidate recruitment starts in March.
https://v.qq.com/x/page/j31590oh0gw.html
2021看中国
外国青年影像计划·上海行
2021 Looking China·Youth Film Project·Shanghai
上海,一座真正的国际大都市,它兼容并蓄、海纳百川,我们期待国际友人在上海体验着生活的同时,又真实记录着中国时代的发展。
As a contemporary metropolis, Shanghai embraces the world. We look forward to seeing our foreign friends experiencing and recording Chinese life and its rapid development.
作为2021看中国·外国青年影像计划·上海行的承办方,上海大学上海温哥华电影学院与上海大学新闻传播学院期待更多的在沪国际青年,通过本次影像计划,真正向世界讲述属于你们的中国故事,感受不同文化的兼容并蓄。
As sponsors of 2021 Looking China Youth Film Project Shanghai Station, Shanghai Vancouver Film School and the School of Journalism and Communications at Shanghai University hope to see foreign students sharing their thoughts about China with the world while experiencing the diversity of other cultures through the documentary film making project.
也期待更多的中方志愿者加入进来,携手并肩、共同协作,与外国友人继续在影像的道路上,一同前行。
We also hope to invite Chinese volunteers to participate in this project, working with foreign friends, hand to hand, shoulder by shoulder.
What is it about?
活动主题
家庭·家园·家国
Family, Home, Nation
2021年"看中国"将聚焦于中国的"家文化",希望外国青年能够通过在华亲身体验和影像创作来传播"家文化",传递温馨记忆。无论是"家庭"、"家园"、"家国",都寄托了中国人的大爱小爱,承载了人类最为朴实、美好的期待。
China is well known for its strong family system. In Chinese culture, the family is not only a harbor of love, but also a solid backing for a stable nation. It entrusts the sincere love and carries the most simple and beautiful expectations of mankind. In 2021, "Looking China" would like to invite the young filmmakers to tell the stories of China's family, home and nation.
"家和万事兴",以自由、平等、和睦为价值追求,以爱为纽带的家庭关系,是"家文化"中不可或缺的一环。古往今来,家庭承载着中国人的情感和记忆,每个家庭有各自的酸甜苦辣,每段故事有各自的起承转合,祖辈、父辈、儿孙辈,一代代胼手胝足、孜孜以求,一代代互敬互爱、接力奋斗。
Family
As an old saying goes, family is the vital cell of social life. Chinese people have always attached great importance to the role of "family" in the process of people's growth. And the family has been regarded as a small community where moral values and emotional memories are passed on. Throughout the ages, generations of generations in the family keep respecting and caring for each other, and never stop forging ahead.
家园,是我们脚下的土地,是我们栖居的空间。古语云"鸟飞反故乡兮,狐死必首丘",中国人的家园情结,深入骨髓,自古而然。我们在这片土地上生长,在这片土地上播种,在这片土地上收获,也在这片土地上老去。这里沉积着我们的过去,见证着我们的现在,也孕育着我们的未来。
Home
Home means the land, the water, and the atmosphere we live by. In Chinese poetry, there are countless works depicting people's homesickness towards their home. People grow on this land, sow on this land, harvest on this land, and age on this land. Here deposits their past, witnesses their present, and also breeds their future.
有国才有家,有家才有国,国是家的国,家是国的家。"家国同体",是中国"家文化"的显著特征。近十年来,载人航天工程、北斗卫星工程等科技事业取得突出成就,高铁建设和运营里程不断增加,精准扶贫、精准脱贫成效显著……每个"家国"荣耀的背后,离不开"个人"的拼搏与闪光。"小家"兴,"大家"旺,"小家"与"大家"为了中华民族伟大复兴携手并进。
Nation
Chinese people believe that family and nation can be one and are always enthusiastic in building their own home. Without each family's efforts, China cannot have made such outstanding achievements especially in manned space program, high-speed rail system and targeted poverty alleviation in the past ten years. On the other hand, national development also provides families with the opportunity to live a better life and realize their own dreams. Families and Nation are now working together for their Chinese Dreams.
2021年,让我们跟随来自世界的各国青年,用心灵和影像探索中国的"家文化"。在广阔的土地上,打造新的家园风景;在奋进的新时代,讲述新的家国故事。
In the year of 2021, with young international filmmakers from across the globe again, let's set out on a journey of exploring the "JIA Culture" in China. In China's new era, it's our duty to build a new home and tell the encouraging stories about the nation.
活动概述
招募、遴选10位在华外国青年,担任导演,在中方青年协助下,每组完成一部5-10分钟纪录短片或三部3分钟Vlog。
We will select 10 International students who are in China to direct films with the assistance of Chinese volunteers. The length should be 5-10 minutes for a documentary film or three Vlogs with a length of 3 minutes.
Where will we make it happen?
活动范围
上海及周边地区
Shanghai and its surrounding rural areas
who will make it?
招募对象
1. 外国青年留学生(或毕业生)
Foreign students or graduates
在沪外国青年导演10位:在中方制片人一对一协助下,体验中国文化,围绕年度主题拍摄完成1部5-10分钟纪录短片,或3部3分钟左右Vlog。
We will recruit 10 foreign student directors who live in Shanghai to create one 5-10 minute documentary film or three 3-minute Vlogs that depict Chinese culture and life. Each director will be given a subjects as a source of inspiration and a Chinese producer will provide filmmaking guidance.
要求:担任导演,负责短片创意。最理想的状态是可以独立拍摄、剪辑。
Requirement: The candidates will be responsible for idea pitching and directing. A candidate who can also shoot and edit will be prioritized.
2. 中国青年志愿者(制片人、纪录片组、媒体专员)
Chinese volunteers (producers, production assistants, media specialists)

制片人10位:一对一协助外国青年,负责联络选题、协助翻译、拍摄制作。要求负责任、热爱中国文化。
10 Chinese Producer Volunteers: candidates will assist foreign directors on an individual basis. Duties include choosing and contacting shooting subjects, translation and assistance in film making. Candidates should be very responsible and have great passion for Chinese culture.
纪录片组4位:具有专业制作能力,负责完成1部10分钟左右的活动纪录片和活动照片。
4 Documentary Production Assistants: Candidates should be capable of professional filmmaking skills and will be responsible for taking photos and creating a 10 minutes documentary about the making of the film.
媒体专员2位:负责全程撰写公众号帖子等媒体稿件。
2 Media specialists: Candidates are in charge of writing articles and publishing on public media platform such as Wechat.
本科生研究生均可,无限制。
Chinese students with a bachelor or master degree are all welcome.
Promotion and award
作品推广与报奖
所有参与者均可获得活动证书
每人每天100元补助
优秀影片将有机会获得国内外电影节奖项
All candidates will receive a daily 100 RMB subsidy, and a certificate after completion of the shoot. All films will have the opportunity to be selected for national and international film festivals.
Plan and Schedule
流程安排
3月26日——4月18日:人员招募
March 26 -- April 18:Personnel recruiting
4月21日——4月26日:前期调研
April 21 -- April 26:The early stage of the research
4月27日——5月4日:确定主题
April 27 - May 4:Determine the topic
5月5日——5月10日:制定计划
May 5 -- May 10:Make a plan
5月10日:启动仪式
On May 10:Launching ceremony
5月11日——5月16日:正式拍摄
May 11 -- May 16:The official filming
5月17日——5月21日:后期剪辑
May 17 -- May 21:Editing
5月21日:完成初稿
On May 21:To complete the first draft
5月21日——5月27日:最终版本
May 21 -- May 27:The final version
5月28日:展映,闭幕仪式
On May 28th:Showcasing, closing ceremony
Recruitment Deadline
招募时间
2021年3月26日——4月18日
March 26 -- April 18, 2021
Interview Date
面试时间
2021年4月19日——4月20日
April 19 -- April 20,2021
Application Submission
投递邮箱
邮箱(Email Address):
蒋老师:okblues@shu.edu.cn
Mr Jiang:okblues@shu.edu.cn
尹老师:noreenyin@shvfs.cn
Miss Yin:noreenyin@shvfs.cn
(只需提交电子版报名表)
Only digital application form is required.
Contact
电话咨询
蒋老师:021-65876018
Mr Jiang:021-65876018
尹老师:021-56332256
Miss Yin:021-56332256
或者公众号后台留言